Michael Alvear, Sex Columnist, Author and Blogger
Welcome to our site, which is rapidly becoming the go-to place for dating, texting and sex guides.  We have exactly the right advice when the opposite sex starts giving you the business.
I've teamed up with board-certified MDs, sexologists, therapists and the odd seduction artist to bring you the very best insights, strategies and actions to lift your love life to the skies.
Welcome and drop us a line if you have any questions or suggestions.  Here's to slapping a rocket to the back of your love life.  Cheers!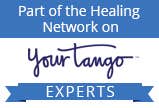 Callmemaybe.us
1579 Monroe Drive #501
Atlanta, GA  30324
mike@woodpeckermedia dot net