ABOUT US
I was writing the occasional op-ed piece for newspapers like The New York Times, The Los Angeles Times and Newsweek when my career took an unlikely turn. A local editor approached me about writing an irreverent sex advice column.
I thought, "Awesome! Send me your cutest employees and I'll get started."
I sort of became known as the "East Coast Dan Savage." I went on to write my first book, a collection of sex advice columns, Men Are Pigs But We Love Bacon (Kensington).
That led to a major production company in London asking me if I'd like to audition for a co-hosting role in a sex makeover series called The Sex Inspectors. With the screen test cameras rolling, I remember the production chief asking me what I thought of women faking their orgasms.
"That's nothing," I sniffed. "Men fake whole relationships."
I got the job.
Once during filming, I sat on the bed with a woman I was advising (don't worry, we were fully clothed—it wasn't that kind of show!). The video cameras that we put throughout her house showed how cruelly she rejected her husband's advances.
I said, "Put your arm around me, I want to show you how you reject your husband."
She did and I whacked her arm away like it was an unwanted fly and looked away from her.
Indignantly, she said, "I do NOT do that!"
I said, "Yes, you do."
She knew I was right. I could see her face softening. I leaned in. "Can I tell you a secret?"
She nodded.
I cupped my hand around her ear and whispered something.
She started bawling.
The producer, director and audio people went nuts because the microphone didn't pick up what I said. The director stopped the filming to give the woman time to compose, took me aside and asked, "What the hell did you say to make her cry like that?
I said, "Men have feelings, too."
I love giving advice to people. I love to see barriers crack and humanity come to the surface. I hope to do that in this website as well.
Our Purpose
I've teamed up with board-certified MDs, sexologists, therapists and the odd seduction artist to bring you the very best insights, strategies and actions to lift your love life to the skies.
To lower the cost of producing this site–and keep it free for you– we carry affiliate links in some of our pages. This means we'll make a smally commission if you purchase a product after clicking on those links.
Welcome and drop us a line if you have any questions or suggestions.  Here's to slapping a rocket to the back of your love life.  Cheers!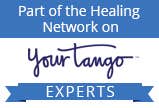 Callmemaybe.us
1579 Monroe Drive #501
Atlanta, GA  30324